Do you suffer from mild to moderate depression, anxiety or anxiety related conditions?
If you're aged 18+ you can now self-refer to access
free

support.
Start Your OSP Referral Now
I am making this referral for myself.
I am a health care provider making a referral on behalf of a patient.
Get Started
Service Delivery Sites
All referrals begin at Health Sciences North, as the lead agency and the central access point for intake. Services are delivered through a number of partner agencies in sub-regions across the Northeast to keep care closer to home.

Care will be provided virtually or in-person.
Algoma


Cochrane District


James Bay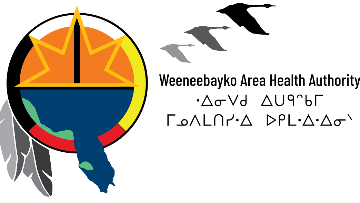 Nipissing/Timiskaming


Sudbury

More about the program
What is OSP?
The Ontario Structured Psychotherapy Program (OSP) is available to anyone 18+ years with mild to moderate depression, anxiety and anxiety related conditions.
OSP provides access to FREE, short-term, cognitive-behavioural therapy (CBT) and related services. CBT is a type of psychotherapy that teaches coping skills and techniques to help clients change the way they feel, think and act.
OSP services range from self-directed (with support from a coach or therapist) to weekly, one-on-one or group therapy.
Watch Tania's story to see how OSP has helped her.
What to expect?
Most individuals who are enrolled in OSP will start out with less clinician involvement. Individuals will be stepped up to higherintensity services if needed.
Once a referral is received, individuals will be booked for an intake appointment to determine if the program meets their needs, and to decide on a starting point. Program participants can move between these services based on need.
If you are unsure if this service is right for you, speak to your healthcare provider or contact us.
Exclusionary Criteria
If any of the statements below apply to you, you may not be eligible for the OSP program. For more information on alternate service open, please click here: ConnexOntario.
I am currently considering suicide or have attempted to take my own life in the past 6 months
I have been hospitalized in the last year for a suicide attempt and/or another mental health related reason
I want to or have plans to harm another person or people
I am primarily seeking treatment to better manage my self-harming behaviours (cutting, scratching, burning etc.)
In the past year I have had significant manic or hypomanic symptoms and/or received a diagnosis of Bipolar Disorder or I am seeking help from this program for my bipolar symptoms
In the past year I have experienced psychotic symptoms (e.g., delusions, hallucinations) and/or received a diagnosis of schizophrenia or schizoaffective disorder, or I am seeking help from this program for my schizophrenia/related symptoms
In the past three months I have struggled with alcohol use and/or substance use
I am seeking help from this program for:  Disordered eating,  OR  Medication management,  OR Borderline personality disorder
I have moderate to severe impairment of cognitive functioning (I.e. dementia or acquired brain injury); or moderate/severe impairment due to a developmental disability or learning disability
Types of Support
Support will range from self-led tools (with support from a coach) to weekly, one-on-one or group therapy sessions. Treatment is matched to the level of care that best meets your needs, in person or virtually.

These include:
Guided self-help resources:

The BounceBack program includes self-help workbooks based in CBT, and up to six coaching sessions provided by phone.

Psychotherapy:

Individual and/or group CBT sessions are delivered in person or online through video conference.

CBT helps you look at how your thoughts, emotions and actions are related.

You learn practical skills to reduce your symptoms, enhance your strengths, and improve your quality of life.
Types of services under OSP

CBT is problem-focused, goal-oriented, and based on a positive therapeutic relationship between the therapist and client. It helps people change patterns of behaviour and thinking that affect the way they feel if they are suffering from:
Mood Disorders
Excessive Worry
Social Anxiety
Unexpected Panic Attacks
Health Anxiety
Specific Fears (heights, vomiting, etc.)
Post-Traumatic Stress
Obsessive Compulsive Concerns
More about cognitive-behavioural therapy (CBT)
CBT teaches practical lifelong skills such as:
Being more aware of the impact your thoughts,

attitudes, and beliefs have on your emotional and behavioural reactions

Identifying and changing thinking patterns

that may be negative, inaccurate and contribute to your depression or anxiety

Changing unhelpful behaviours

such as avoidance, and using problem solving skills to manage challenging situations.
Preparing For Your Appointment
If you have been scheduled for an intake appointment with OSP we ask that you review the information on the link below to better understand what to expect for your upcoming appointments.

View Information to prepare for your appointment.
Part of the Northeastern Ontario Structured Psychotherapy Program through Health Sciences North.
The expansion of OSP will help to close critical gaps in services, providing care closer to home that previously was not available to patients. HSN has partnered with agencies across the region to increase access to this program and is committed to expanding access to structured psychotherapy across Northeastern Ontario.

This will include working with Indigenous partners as well as priority populations to ensure that we address the specific health concerns and health equity gaps effecting their every day lives.